3 Things You Can Do With Your Old Clothes
Ever wonder what you can do with your old clothes that have been stacking in your wardrobe for ages? 
Here are 3 simple ways to declutter your wardrobe and start restocking!
1. Sell them
Photo Credit: GETTY IMAGES (2), VIA POSHMARK
Sell your old clothes that are in pristine condition and earn some cash that can be utilised for various other reasons 💰
You can choose to create your very own e-shop (small scale) on your own through Carousell and social media or you can sell them to REFASH and other second hand consignment thrift shops where they will review the quality of your clothes and give you a quotation value. Although you may not earn or gain profits, it gives you a small amount of cash from your unwanted "trash" 🗑
To find out how and where to sell your old clothes, read more here! 📖
2. Donate them
Photo Credit: The Green Collective SG
You might wonder, WHY DONATE?
😯
Donating helps you, others and the planet! 🌏
If you have old clothes that are still in good condition, however you find it troublesome to sell or keep, you can do a benevolent act by donating them to charitable organisations. These donated clothes will be of aid to others. The organisations would usually accept any clothes regardless of size. All you have to do is to pack and send them to the respective drop off points. They can help you to clear your wardrobe with ease 👍
 Here are some of the organisations that you can donate your old clothes to.
Salvation Army 

Blessing in a Bag

GreenSquare

MINDS shop

Dressed for success

WWF

HCSA community 
3. Upcycle them
Photo Credit: IMMAGO
Do you have some old t-shirts lying around? 😣 
Upcycle them and give them a new purpose, new life. 
Upcycling allows you to explore your creativity with the use of your unwanted old clothes. You can create new things or even fabricate it into a contemporary piece 🧵 
Here are some ideas on what you can create from your old clothes. 
T-shirt tote bag 👜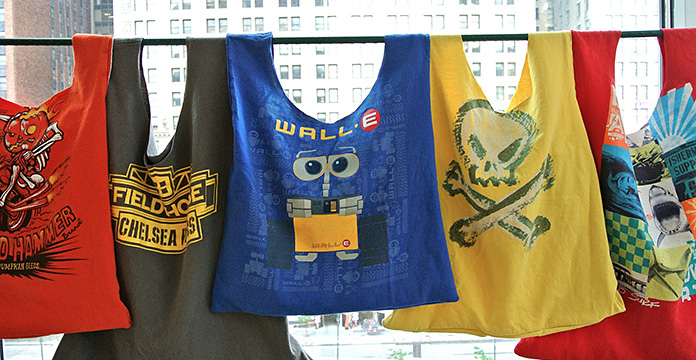 Photo Credit: Fun and Food Cafe
Trendy reworked patched jeans 👖
Photo Credit: ShopStyle
Braided t-shirt rug 🌀
Photo credit: One Dog Woof
Wall art 🖼
Photo Credit: Reddit
Cup holders 🥤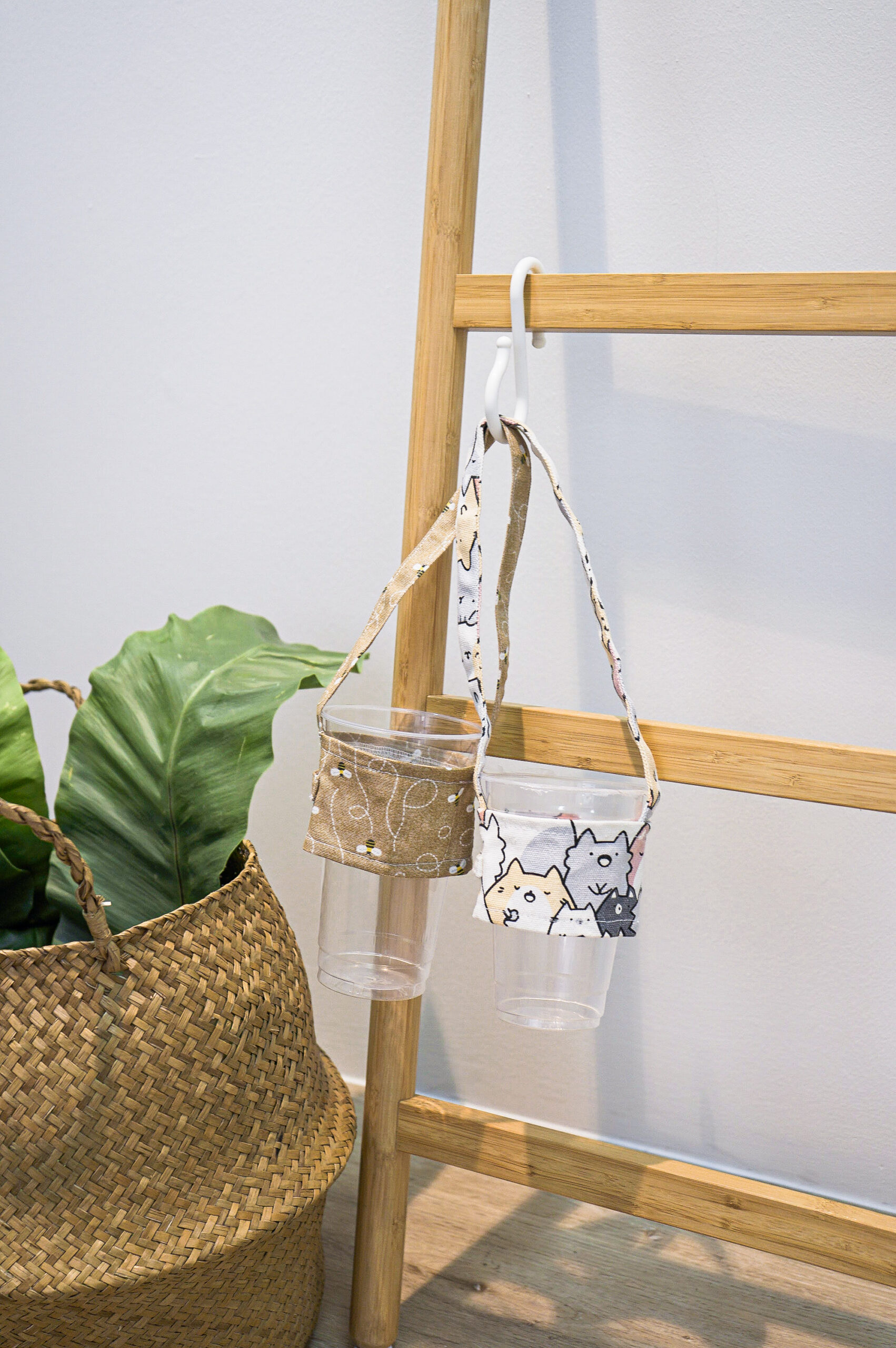 Photo Credit: The Sustainability Project
Did you know disposing of old clothes into the waste landfills has a large impact on environmental pollution? 😤💩
You can avoid it! Just by using these 3 ways of handling old clothes, it helps you declutter, saves the environment and aid others! 💯
Find out more on the environmental impacts here! 🤟